Maintenance Service
At American River Property Management, our standard operational procedure includes regular preventive maintenance inspections. We believe regular maintenance of our properties is essential to a long term relationship with our clients and our tenants as well. Preventive maintenance is the key to keeping our clients operating cost low and profit margins high.
Our process is one that allows for flexibility and options. To expedite service for both tenant and owner, we use a combination of employed persons and independent contractors that provide quality workmanship at reasonable prices. Rest assured that the maintenance of your property is with the right management company.
Maintenance Process
Tenants call or email repair issues. Maintenance Requests.
We respond with an employed professional, the quick start solution.
Completion of work is prompt and at fair and reasonable prices.
We maintain repair/maintenance log of all calls and work performed.
Major repairs must have prior owner approval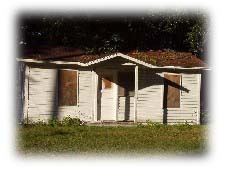 Maintenance Only
Too busy to keep up with the maintenance of your own home or rental property? Have a loved one who is not able to keep up with theirs? Try our maintenance only option. For a small monthly fee we will set your home up with a preventive maintenance schedule, conduct routine inspections, and handle all maintenance related issues. A truly convenient service for those of us who want all the pleasures of home ownership without the hassle. For a customized quote to manage your maintenance needs, send the Information Request.